This lets you automatically bracket photos by shutter speed, aperture, focus or flash.
With just one press of the shutter the camera snaps three shots at different shutter speed, aperture or focus settings, or two photos (one with flash and the other without).
Bracketing assures that photos have just the right look, especially if you are unsure about the proper settings.
After shooting you can select the best shot from the bracketed images.
By eliminating the need to manually change settings and take multiple shots, you are more likely to get the best results possible and not miss a memorable moment or expression.

[Application Version Supported by Your Camera]
The applicable version will differ based on camera model. The latest appropriate version will be automatically chosen on installation.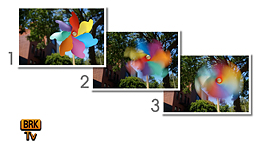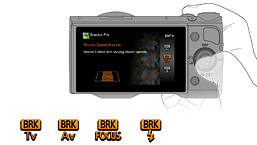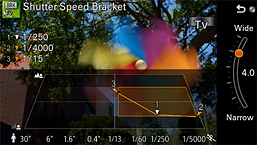 Update