This app shoots a series of starry sky still images at intervals then combines them into one movie. Now you can easily create beautiful star trail movies without a computer or time-consuming manual editing. Simply select a theme and shoot! You can choose one of three themes: Dark Night, Bright Night or Custom.

[Application Version Supported by Your Camera]
The applicable version will differ based on camera model. The latest appropriate version will be automatically chosen on installation.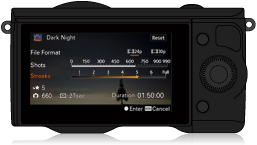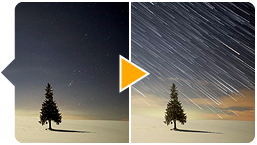 Update