Subject to Sony Entertainment Network Terms of Service. Click here for details.

This comprehensive collection of Picture Effects comes with six new effects allowing you to truly express yourself through your pictures
• Partial Color+ lets you select up to two colors before turning the image in to a black and white photo. Any object with the selected colors remain as colored highlights, creating eye-catching accents.
• Soft High-Key+ lends a light, airy look to photos by changing the ambience of the lighting. Choose from blue, pink or green as the soft high-key color.
• Miniature+ expands on the conventional Miniature function, letting you combine it with either Toy Camera or Retro Photo for truly unique photos.
• Toy Camera+ lets you control the brightness of the vignette in a Toy Camera photo.
• Watercolor transforms any image into a lovely photo resembling a delicate watercolor.
• Illustration creates bright punchy images with subjects starkly outlined much like you would find in comic books or cartoons.
[Application Version Supported by Your Camera]
The applicable version will differ based on camera model. The latest appropriate version will be automatically chosen on installation.

Use of this product is subject to the Sony Entertainment Network Terms of Service and the PlayMemories Camera Apps Application Terms and Conditions, reviewable through the links at the bottom of this page. Installation will start after you click "Install".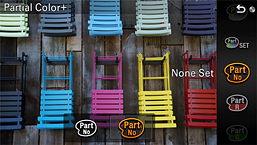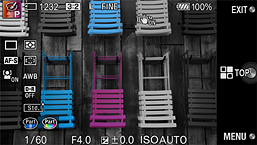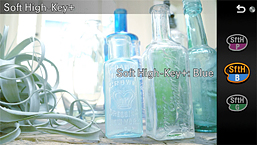 Update