Subject to Sony Entertainment Network Terms of Service. Click here for details.

This lets you edit previously shot photos in-camera.
Use a variety of editing tools — such as Framing, Brightness Control, Saturation Control, Contrast Control, Horizontal Adjustment, Resize and Soft Skin Effect — to make your shots look their best.
The Framing tool includes Auto Portrait Framing, which automatically detects a face and adjusts framing for the most pleasing composition.
Soft Skin Effect allows you to choose exactly which faces in the image to soften.
[Application Version for Your Camera]
Supported application version for each camera model is as follows. The appropriate verion will be automatically chosen on installation:
NEX-5R, NEX-5T, NEX-6: ver. 01.0000
Other cameras: The latest version

Use of this product is subject to the Sony Entertainment Network Terms of Service and the PlayMemories Camera Apps Application Terms and Conditions, reviewable through the links at the bottom of this page. Installation will start after you click "Install".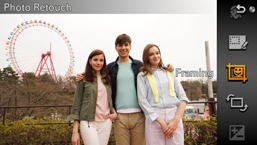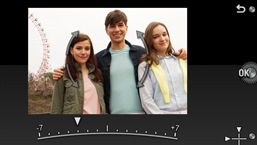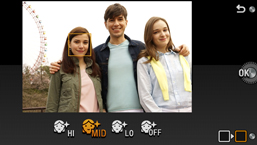 Update