Subject to Sony Entertainment Network Terms of Service. Click here for details.

Whenever you turn the camera off, this app automatically transfers the photos*1 on your camera to a preregistered smartphone or tablet*2. This saves you the effort of manually transferring photos over a Wi-Fi connection. The transferred photos can then be automatically relayed to your PlayMemories Online account if the mobile device has the PlayMemories Online app installed and the All Sync feature enabled.
*1 You can select to transfer either original-sized photos or reduced-sized photos. iOS devices require you to manually launch the PlayMemories Mobile app.
*2 Requires installation of the latest PlayMemories Mobile on the smartphone or tablet
(http://www.sony.net/pmm/)
Check the
(tutorial video)
.
[NEX-6, NEX-5T, NEX-5R] Can send shot images to your smartphone any time by enabling transfer. (Auto Transfer: Not supported)
[Application Version Supported by Your Camera]
The applicable version will differ based on camera model. The latest appropriate version will be automatically chosen on installation.

Use of this product is subject to the Sony Entertainment Network Terms of Service and the PlayMemories Camera Apps Application Terms and Conditions, reviewable through the links at the bottom of this page. Installation will start after you click "Install".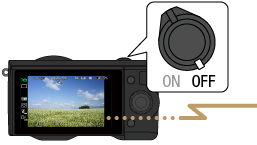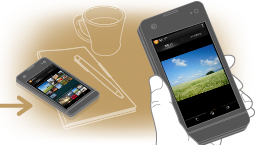 Update